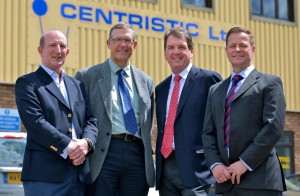 In June 2014 Russell Clark (MD) and Jeff Harrison (Operations Manager) from Wolf Minerals visited Centristics head office for a news article that BBC Spotlight were filming in regards to the latest Drakelands tungsten and tin mine, near Hemerdon on the edge of Plymouth.
The day started with BBC Spotlight, Russell and Jeff meeting the owner and MD of Centristic, Roddy Grant, James Hepworth Centristic Operations Director and Nic Mann Centristic Senior Project Engineer. They were then shown around the Centristic workshop and met some of the workshop staff and witnessed the Hemerdon Fabrication work being carried out.  This was followed by a tour around the drawing office and viewing the conveyors and steel structures and the design process via the Tekla 3D software used.
The Workshop and Office staff were then collected together for a group photograph along with Russell Clark and Jeff Harrison. James Hepworth was then interviewed by BBC spotlight.
More about Centristics involvement with the Drakelands Quarry.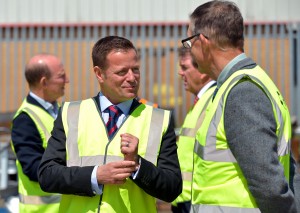 Centristic Limited in South Devon has secured a £3 million contract to supply and install specialist equipment to mine developer Wolf Minerals for the first new metal mine to be opened in the UK for 45 years.
Centristic has been commissioned to design, manufacture and install 11 conveyors for the mined material. The specialist equipment will be operational throughout different stages of the mine production, including crushing and sorting. The company is also providing steel-work, pipework and plate-work for the structure of buildings on the mine site.
Centristic successfully recruited local people to four new posts as a direct result of the Wolf Minerals project. The majority of Centristic business is the supply of material handling equipment for the quarrying, construction and recycling industry in the UK.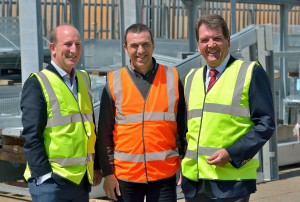 Drakelands Mine, which is scheduled to become operational in mid-2015, will make a significant contribution to the local, regional and national economy and earn valuable export revenue for the UK with annual production of 5,000 tonnes of tungsten concentrate.
For further information about Wolf Minerals and their operations then click here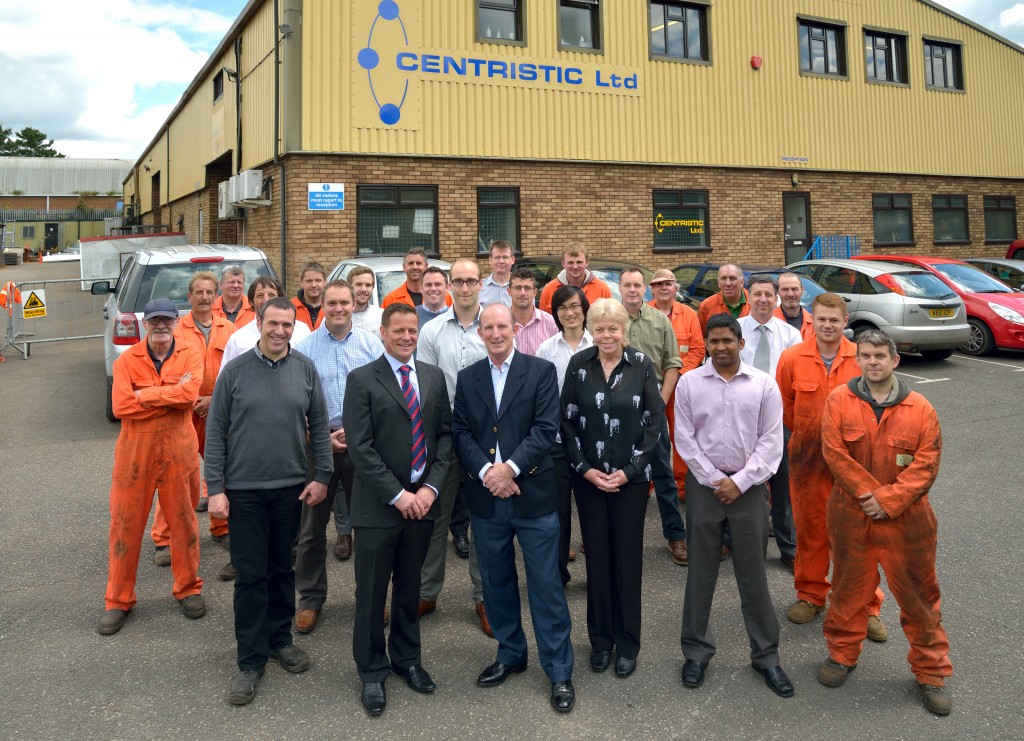 For further information about John Wainwright & Sons and their operations then click <a href="http://www.wainwright.co.uk/" title="here" target="_blank">here</a>