Centristic is delighted to be exhibiting at Hillhead 2022.  The UK's premier event for the quarrying, construction and recycling industries will be held at Hillhead Quarry, Buxton, Derbyshire, on 21-23 June.
The Hillhead show has been a major part of the industry for 40 years.  With over 600 exhibitors and 20,000 visitors expected, it's renowned as a major industry meeting point, and an opportunity to explore the latest developments and trends.
We will be exhibiting on stand PC54 in the main pavilion in the heart of the quarry.  For us, it's an opportunity to reflect on our own 40-year history and share our vision for the future.
Visitors will have the chance to try our exciting virtual reality headset experience.  Our design team uses the latest 3D design software to create our bulk materials handling systems, and this gives clients the added benefit of exploring their projects in VR before fabrication.  Our VR kit will be on the stand so that visitors can experience a project for themselves.
Several of our team will be at Hillhead during the course of the show, bringing together colleagues from both our Northern and Southern locations.  With new offices now in Stoke-on-Trent and a fabrication workshop in Telford, we have extended our reach and can support projects UK-wide.
Prestigious recent projects will be highlighted on the stand, including work at Hanson Pateley Bridge and Tarmac Mountsorrel Quarry.
To register to attend the show, visit https://www.hillhead.com/.  If you would like to take the opportunity to arrange a meeting during your visit, please email andy.jackson@centristic.co.uk.  We look forward to welcoming you at Hillhead!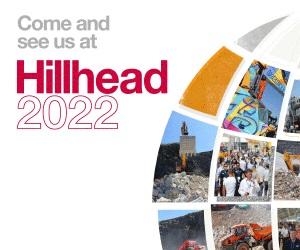 Social Share