Centristic of Newton Abbott has recently completed another successful project this time for their client Hanson Aggregates at Brayford.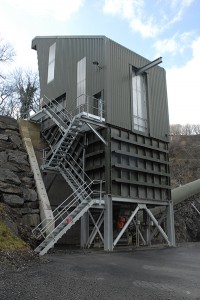 The Brayford project involved the relocation of seven conveyors, lorry load out, screen house (with screens) and surge silo from the Hanson Trusham operation to the Brayford site where they were repaired and rebuilt to accommodate their new use servicing the new on-site Benninghoven Tarmac plant.
Centristic designed, built and erected a new tertiary crusher house and dump hopper. Centristic were responsible for CDM management throughout the ten month contract.
Commissioned in July 2009 the new fully operational plant now handles up to 300tph.
For further information about Hanson Aggregates then please click here