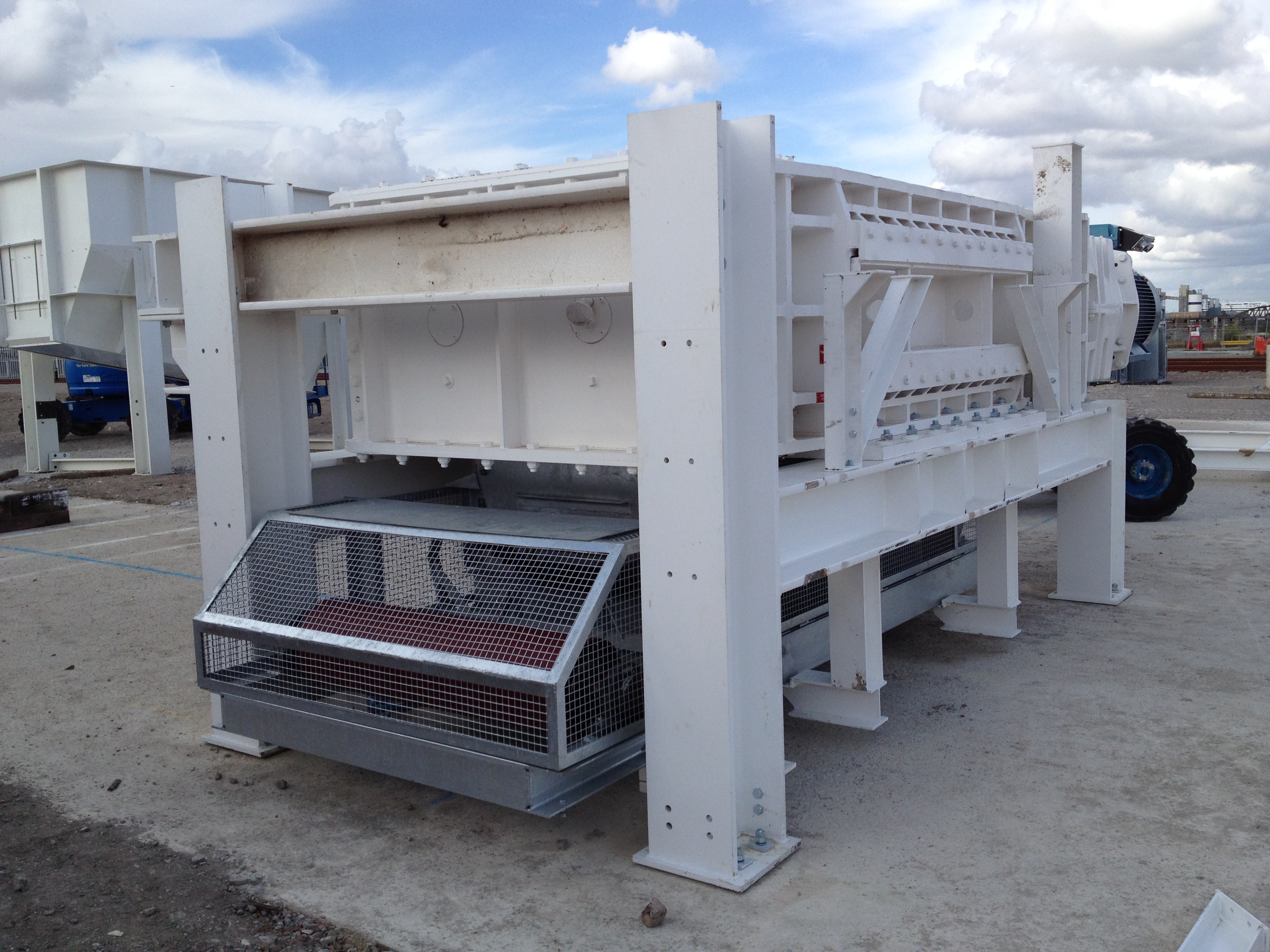 BFK , a joint venture comprising BAM Nuttall, Ferrovial and Kier and was awarded the Crossrail C300/410 contract in January 2011. They were employed to undertake all tunnelling works & design for the Western Tunnels and Stations contract for the £15bn Crossrail project.
Centristic Ltd were sub contracted by Burrows Brothers Ltd to undertake the design and installation work of a crushing and conveying system, to convey the excavated material generated from tunneling operations for the western running tunnels (Royal Oak to Farringdon) that exit at the Royal Oak Portal, transported by freight train to Northfleet, thus removing at least 50,000 lorry journeys from central London roads.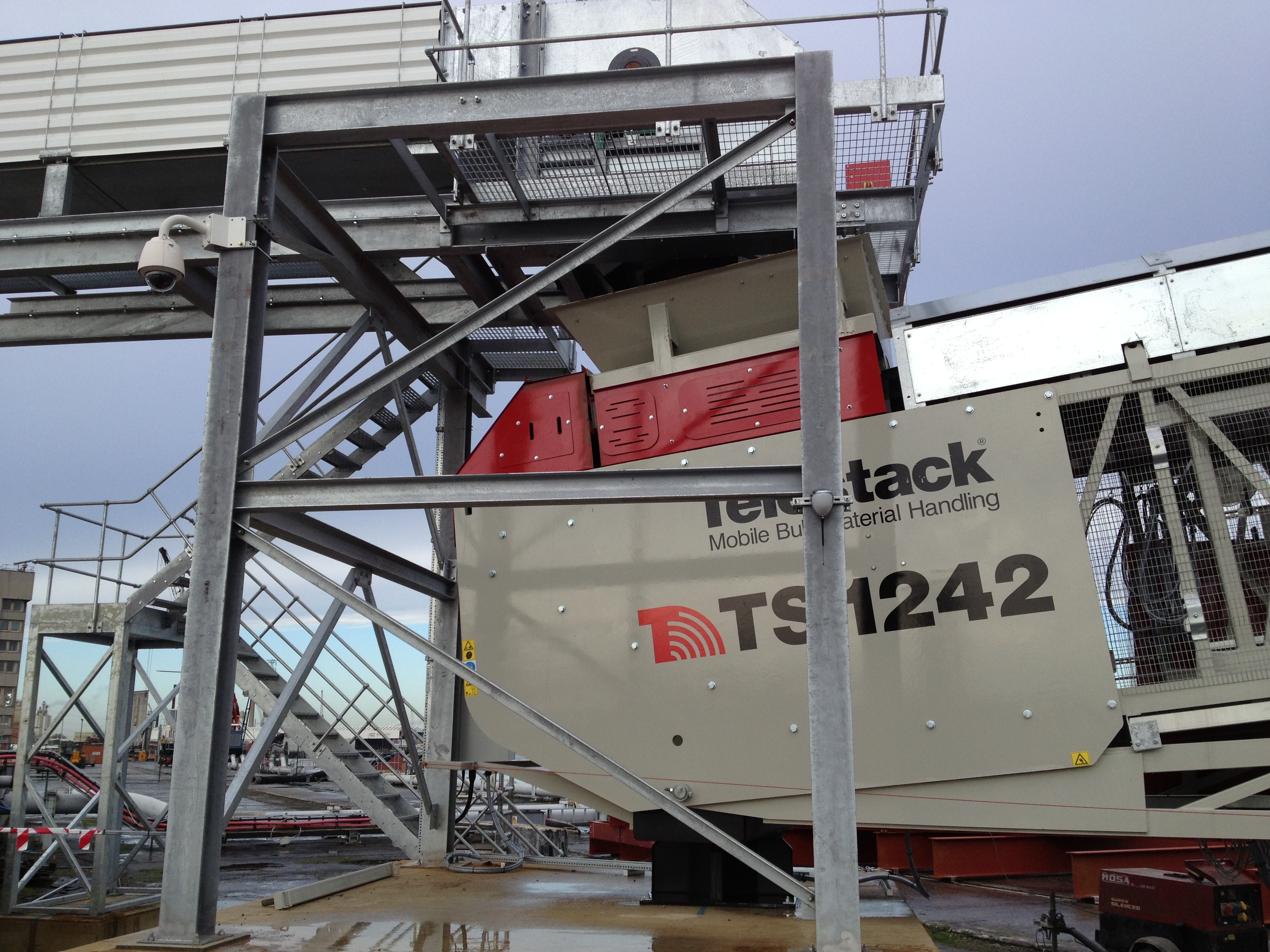 From Northfleet, the material was unloaded by a 360 degree swing shovel and loaded into a 40t feed hopper passing through a chain conveyor into a MMD twin sizer ( all supplied by Burrows Brothers) then transferred onto a ship via a 141m long 1200 wide belt transfer conveyor crossing a rail line, road and public footpath terminating on a wharf, feeding a TS1242 40metre Telestack barge loading conveyor mounted on a radial frame, With a capacity of 1000tph and a belt speed of 2m/s that would evenly load a waiting barge. The barge would then take the spoil to various regeneration sites, including a new RSPB nature reserve at Wallasea Island.
Centristic successfully completed the project on time and in budget.
For further information about the joint venture BFK and their operations then click here