In early 2014 Ce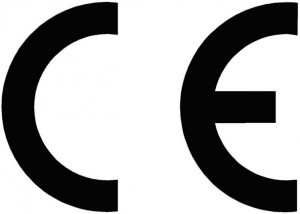 ntristic achieved CE 1090-1 approval in preparation for the mandatory introduction of these standards that are required from the 1st of July 2014.
To comply with the new mandatory harmonised European standards only steelwork contractors with an Execution Class equal to that required for a project should be considered.
To view the Centristic FPC certificate of conformity then please click here.
More about the CE 1090-1 standard:
The harmonised standard covering fabricated structural steelwork is BS EN 1090: Execution of steel structures and aluminum structures.
Part 1of the standard is the Requirements for Conformity Assessment of Structural Components. It describes how manufacturers can demonstrate that the components they produce meet the declared performance characteristics (the structural characteristics which make them fit for their particular use and function).
Part 2 is the Technical Requirements for Steel Structures. It specifies the requirements for the execution of steel structures to ensure adequate levels of mechanical resistance and stability, serviceability and durability. It determines the performance characteristics for components that the manufacturer must achieve and declare through the requirements of Part 1.
BS EN 1090-1 become mandatory on 1 July 2014. It is therefore a legal requirement for all fabricated structural steelwork delivered to site to be CE Marked.